High-Resolution Map of Tremont
This is the "state of the world" map as of Son in Sorrow, begun by the author and nicely finished up by mapmaker Robert Altbauer. Further details will be added as the years go by (more detailed maps of Inchar and Sairland, for instance, and a map of Tremont City), but most major world features are present on this map.
This file is at 300 dpi and is suitable for printing.
An Intimate History of the Greater Kingdom, The Drifting Isle Chronicles and Scryer's Gulch by Lynn Siprelle writing as MeiLin Miranda are licensed under a Creative Commons Attribution-Noncommercial-No Derivative Works 3.0 United States License.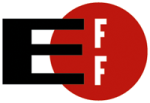 PROUD MEMBER OF THE ELECTRONIC FRONTIER FOUNDATION!

NONE OF MY BOOKS ARE DRM'ED!