Son in Sorrow: An Intimate History of the Greater Kingdom Book Two (ebook)
This one purchase gives you the no-DRM .epub, .mobi/Kindle and .pdf versions of the ebook.
For a free excerpt, click here. The paperback is here.
In this sequel to Lovers and Beloveds, MeiLin Miranda continues the saga of the Antremont family, kings of one continent, would-be emperors of another, and subjects to the whims of gods.
For a thousand years, the trapped, immortal Teacher has carefully planned escape. Now it all depends on one young man whose heart is tested like never before.
Estranged from his father, Prince Temmin of Antremont struggles within the Lovers' Temple for peace of mind. A murder rips away his greatest support. His forbidden love of Allis Obby, the human host of a goddess, may get them both killed. And all the while, enemies inside and outside the kingdom are plotting against the monarchy, and the gods prove once again they are no one's friends.
Set in a Victorianesque world of magic, sexuality, political intrigue and military conquest, Son in Sorrow is the second book in the epic fantasy series An Intimate History of the Greater Kingdom.
390 pages in paperback.
Lovers and Beloveds (An Intimate History of the Greater Kingdom Book One) is also available.
350% FUNDED AT KICKSTARTER! I asked for $1,500--fans gave me $5,250. That's how badly people wanted to read this book!
If you're more comfortable buying ebooks at Amazon, here you go! You can also find it at most international Amazons as well in both ebook and paperback.
Purchasers of this book must be of legal age and/or legally able to purchase it according to their local laws. If you buy this book, you certify you are legally able to do so.
An Intimate History of the Greater Kingdom, The Drifting Isle Chronicles and Scryer's Gulch by Lynn Siprelle writing as MeiLin Miranda are licensed under a Creative Commons Attribution-Noncommercial-No Derivative Works 3.0 United States License.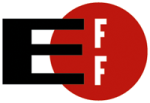 PROUD MEMBER OF THE ELECTRONIC FRONTIER FOUNDATION!

NONE OF MY BOOKS ARE DRM'ED!