Scryer's Gulch: Magic in the Wild, Wild West Vol 1
Three DRM-free formats in one purchase: mobi, epub and pdf!
1875: The dawn of a magical new age of technology.
The hard-scrabble mining town of Scryer's Gulch supplies the world with hermetauxite, the ore that runs everything from clocks to trains to the new ethergraph system. But an unscrupulous spellcoder is poisoning it--twisting it for an unknown but undoubtedly evil purpose.
Beautiful magic wielder and secret Treasury Agent Annabelle Duniway and her captive demon servant Misi have come to the Gulch undercover--she as the new schoolteacher, he as her mean black cat. Their assignment: Find out who's corrupting the ore that increasingly runs the world, and why.
This is the first fifty-three episodes of the fantasy western serial that's one part "Deadwood," one part "Wild, Wild West," and one part "Dark Shadows."
An Intimate History of the Greater Kingdom, The Drifting Isle Chronicles and Scryer's Gulch by Lynn Siprelle writing as MeiLin Miranda are licensed under a Creative Commons Attribution-Noncommercial-No Derivative Works 3.0 United States License.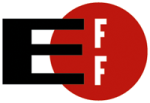 PROUD MEMBER OF THE ELECTRONIC FRONTIER FOUNDATION!

NONE OF MY BOOKS ARE DRM'ED!