Lovers and Beloveds: An Intimate History of the Greater Kingdom Book One (ebook)
This one purchase gives you the .epub, .mobi/Kindle, .pdb and .pdf versions of the ebook.
For the paperback, click here.
For a preview, click here.
Fantasy Book Critic 2010 Top 6 Indie Fantasy Book: "A+...I would definitely urge you to try this one."
For a thousand years, the trapped, immortal Teacher has carefully planned escape. Everything depends on one naive young man.
Prince Temmin Antremont has been sheltered from assassins and women for eighteen years. Now at his father's court, forces he can neither control nor understand pull at him from all sides. But none pull harder than the Lovers, the twin gods of love and sex. King Harsin believes an old prophecy: if Temmin joins the Lovers' Temple the monarchy will end.
The gods are irresistible, and the King is implacable. With Teacher's help, Temmin must decide which is more dangerous--defying his father or defying the gods. But does Teacher intend to continue the Antremonts' rule, or end it?
Set in a Victorianesque world of magic, sexuality, political intrigue and military conquest, Lovers and Beloveds is the first book in the fantasy family saga An Intimate History of the Greater Kingdom.
420 pages in paperback.
Book two, "Son in Sorrow," is now available!
If you're more comfortable buying books at Amazon, here you go
!
100% CROWDFUNDED!
Readers believe so much in the power of this story, they helped the writer pay for a professional editor, cover artist and typographer.
Purchasers of this book must be of legal age and/or legally able to purchase it according to their local laws. If you buy this book, you certify you are legally able to do so.
An Intimate History of the Greater Kingdom, The Drifting Isle Chronicles and Scryer's Gulch by Lynn Siprelle writing as MeiLin Miranda are licensed under a Creative Commons Attribution-Noncommercial-No Derivative Works 3.0 United States License.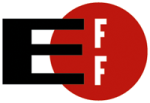 PROUD MEMBER OF THE ELECTRONIC FRONTIER FOUNDATION!

NONE OF MY BOOKS ARE DRM'ED!