Fears Moon Woman (ebook)
1874: Deputy Robert "Rabbit" Runnels escapes to the woods every full moon to avoid detection as a were-creature; if his condition is ever discovered, his brother the sheriff will be forced to put him down. But when the widow of the were-creature who bit him tracks him down to kill him, she and Rabbit find themselves helplessly drawn together in loneliness, need--and desire.
This is a short story set in the "Scryer's Gulch" universe, but unlike the Gulch stories, this one is NC-17. This story originally appeared in the Circlet Press anthology Like a Moonrise: Erotic Tales of Shapeshifters
By purchasing this book, you confirm that you are of age in your jurisdiction. In the United States, that age is 18. Thank you.
An Intimate History of the Greater Kingdom, The Drifting Isle Chronicles and Scryer's Gulch by Lynn Siprelle writing as MeiLin Miranda are licensed under a Creative Commons Attribution-Noncommercial-No Derivative Works 3.0 United States License.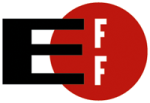 PROUD MEMBER OF THE ELECTRONIC FRONTIER FOUNDATION!

NONE OF MY BOOKS ARE DRM'ED!