Dalston Junction (ebook)
All four major formats in one purchase: pdf, mobi, epub and lrf
Unwed motherhood in Victorian England spells the end--your chances of marrying, chances even of working, disappear. Unless you can somehow "disappear" the evidence...
That's where "baby farmers" Amelia and Margaret come in. They'll care for your unwanted infant--for a fee.
But what are they really doing with the babies? When the police find dozens of tickets for pawned baby clothes and no evidence of the babies themselves, Amelia and Margaret become wanted women, and the life of a newborn hangs in the balance.
This is a short story that originally appeared in the anthology "Other Sides."
An Intimate History of the Greater Kingdom, The Drifting Isle Chronicles and Scryer's Gulch by Lynn Siprelle writing as MeiLin Miranda are licensed under a Creative Commons Attribution-Noncommercial-No Derivative Works 3.0 United States License.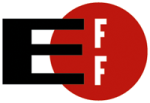 PROUD MEMBER OF THE ELECTRONIC FRONTIER FOUNDATION!

NONE OF MY BOOKS ARE DRM'ED!