IHGK High-Res Character Study Pack
Eleven character studies:
Temmin
Teacher
Jenks
Ansella
Harsin
Sedra
Ellika
Connin
Maeve
Allis and Issak Obby
Anda
...all in one download. These are 300-dpi jpeg files, suitable for printing though not formatted to a particular page size. You will get a zipped file with all eleven inside. Buying these files separately would cost $32.45, but buying them all in a pack you'll save more than half!
An Intimate History of the Greater Kingdom, The Drifting Isle Chronicles and Scryer's Gulch by Lynn Siprelle writing as MeiLin Miranda are licensed under a Creative Commons Attribution-Noncommercial-No Derivative Works 3.0 United States License.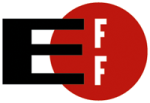 PROUD MEMBER OF THE ELECTRONIC FRONTIER FOUNDATION!

NONE OF MY BOOKS ARE DRM'ED!