The Blurb Doctor Once-Over
Got a bad book description? Don't want the Blurb Doctor's full service? Try the Once-Over.
For $25, the Blurb Doctor will go over your book description, once. I'll rewrite what I can, give you a framework for your description and a set of questions that your blurb needs to answer. Sometimes you'll get a complete, useable blurb; sometimes you'll have to finish it up yourself. It depends on what you give me.
When the back-and-forth process of full service is more than you want, give the Once-Over a try.
Tell me in the order comments the title of your book, and I'll be in touch.
By hiring me, you agree that you do not expect any additional traffic or sales as a result of my work. In return, I agree that you own the words we work on together. You also understand that there is no refund once I have started the work.
An Intimate History of the Greater Kingdom, The Drifting Isle Chronicles and Scryer's Gulch by Lynn Siprelle writing as MeiLin Miranda are licensed under a Creative Commons Attribution-Noncommercial-No Derivative Works 3.0 United States License.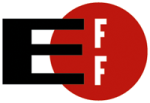 PROUD MEMBER OF THE ELECTRONIC FRONTIER FOUNDATION!

NONE OF MY BOOKS ARE DRM'ED!