The Blurb Doctor Full Service
You've written your opus. It's fabulous! Your editor says it's great, your beta readers rave, everyone loves it.
And you can't write a blurb for it to save your life.
Don't feel bad! Blurb-writing is one of the suckiest parts of being an independent. It's really hard to write blurbs for yourself. (Ask me how I know.)
That's why I'm here. I can help.
What I can do for you:
Make your blurb better.
Give you feedback to help make your next blurb better even without me.
What I cannot do for you:
I will not edit your book. Contact my buddy Annetta "Netta the Eddita" Ribken. She'll do a bang-up job for you.
I will not read your book and come up with a blurb from scratch. You have to give me your best run at a blurb. There are blurb writers who will do that for you, but I guarantee they cost way more than I do.
I cannot guarantee better book sales. If I could guarantee that, I'd be a rich woman right now.
I would like to feature the before-and-after blurbs for your book on the Blurb Doctor site if you'll let me, along with a link to your book on Amazon, of course!
More than you need? Try the Once-Over!
BY HIRING ME YOU AGREE YOU DO NOT EXPECT ANY ADDITIONAL TRAFFIC OR SALES AS A RESULT OF MY WORK. IN RETURN, I AGREE YOU OWN THE BLURB.. YOU ALSO AGREE THAT THERE IS NO REFUND ONCE I HAVE STARTED THE WORK.
An Intimate History of the Greater Kingdom, The Drifting Isle Chronicles and Scryer's Gulch by Lynn Siprelle writing as MeiLin Miranda are licensed under a Creative Commons Attribution-Noncommercial-No Derivative Works 3.0 United States License.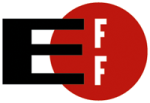 PROUD MEMBER OF THE ELECTRONIC FRONTIER FOUNDATION!

NONE OF MY BOOKS ARE DRM'ED!