The Amber Cross (ebook)
An Aria Afton Presents erotic romance novella
Glamorous siblings Henry and Mary Crawford have captivated the Bertrams of Mansfield Park. The one exception is the Bertrams' shy cousin, Fanny Price. Penniless, plain and raised to believe she has little worth, Fanny has long accepted that Edmund will never love her as she loves him. He will marry another--just let it not be a girl like Mary Crawford!
But when Fanny receives an ancient amber cross, the talisman reveals to her what kind of girl Mary Crawford really is. She and her brother are succubi, out to seduce the Bertrams and consume their life force--and Henry Crawford has decided Fanny is the most delicious of them all. Timid Fanny must find the strength to resist Henry's seductive powers if she is to save her own life and that of her beloved Edmund.
A paranormal erotica mashup of Jane Austen's "Mansfield Park," "The Amber Cross" originally appeared in the Circlet Press anthology "Sense and Sensuality."
This book is DRM-free.
Three DRM-free formats in one purchase: PDF, epub and mobi!
By purchasing this book, you confirm that you are of age in your jurisdiction. In the United States, that age is 18. Thank you.
An Intimate History of the Greater Kingdom, The Drifting Isle Chronicles and Scryer's Gulch by Lynn Siprelle writing as MeiLin Miranda are licensed under a Creative Commons Attribution-Noncommercial-No Derivative Works 3.0 United States License.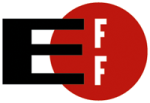 PROUD MEMBER OF THE ELECTRONIC FRONTIER FOUNDATION!

NONE OF MY BOOKS ARE DRM'ED!