Accounts (ebook)
Allis and Issak Obby, the twin children of a prostitute, have lived in the House of Polls all their short lives. When their mother dies and leaves behind a large debt, the madam decides to use them to pay it. But a mysterious figure with ties to the Gods known as the Lovers has other ideas and will stop at nothing to rescue and avenge them.
A stand-alone short story prequel to the series An Intimate History of the Greater Kingdom.
An Intimate History of the Greater Kingdom, The Drifting Isle Chronicles and Scryer's Gulch by Lynn Siprelle writing as MeiLin Miranda are licensed under a Creative Commons Attribution-Noncommercial-No Derivative Works 3.0 United States License.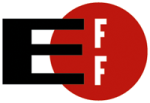 PROUD MEMBER OF THE ELECTRONIC FRONTIER FOUNDATION!

NONE OF MY BOOKS ARE DRM'ED!