Stories of Magic and Intrigue
Fantasies of Magic, Sex and Intrigue in Victorian Worlds
The epic fantasy family saga, still unfolding...
Magic, intrigue, sexual politics, conquest and redemption in the thousand-year history of one family
The latest anthology from the world of An Intimate History of the Greater Kingdom
Fairy Tales from the Greater Kingdom Vol. 1
Four short fairy tales, each one beloved by a different royal child...and one that may come close to the truth, fairy tale or no...
"Little Snowflake": a Corrish tale of an abused queen who finds help and love in the forest
"The Fisherman's Wife": a Kellish ghost story of a grieving wife who will not let her husband's spirit go
"Winter's Girl": a Feather River Valley legend of a sassy girl who doesn't believe in the spirit world--or so she says
"The Clever Boy": the tale of a handsome if red-haired boy too clever for his own good who challenges the very Gods
For a thousand years, the trapped, immortal Teacher has carefully plotted escape. Everything now depends on one naïve young man: Temmin Antremont, Heir to the Greater Kingdom of Tremont and Litta. Much has been foreseen, much is preordained, but Temmin is the variable in the plans of both Teacher and the gods. His actions, and his alone, will decide who goes free, who remains captive, and whether the Tremontine Empire stands or falls.
---
From the minds of four fantasy writers...a new adventure series!

Four fantasy authors have created a shared world: a sprawling city peopled with all manners of aristocrats, inventors, artists, scholars, travelers, and of course, sinister criminals. But strangest of all is the ancient island they placed among the clouds above the skyscrapers.
A professor who's lost everything discovers a being who can do anything--except save itself.
---
A webserial in the key of eeeee...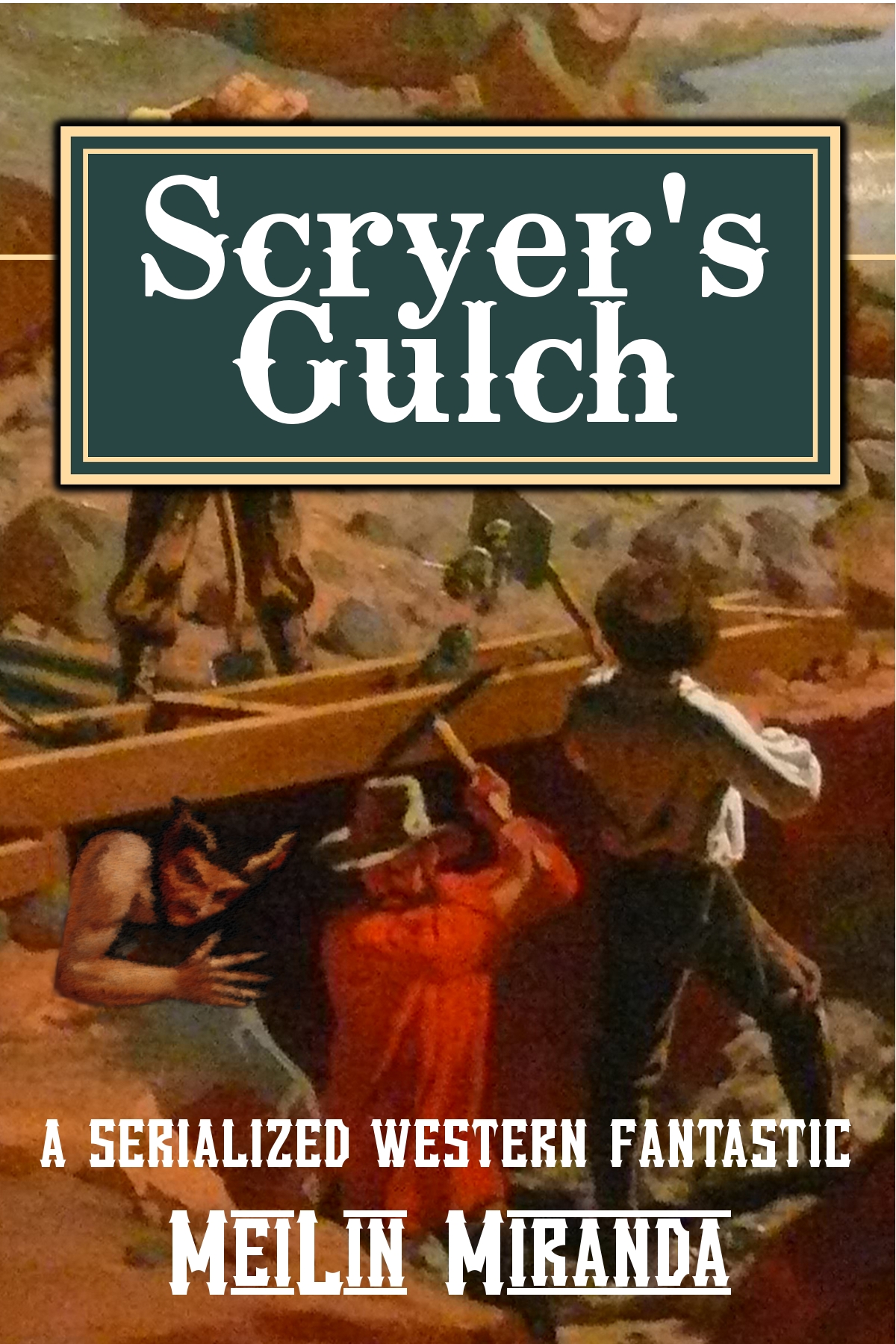 [dfont=df2|300%|110%]Scryer's Gulch[/dfont]
A SERIALIZED WESTERN FANTASTIC
One part "Deadwood," one part "Wild, Wild West," one part "Dark Shadows," all brought to a fine lather