Split Pea Soup

Somewhere, in the back reaches of my mind, a single piece of straw turns a camel into a paraplegic...
Description
Thick, rich, simple soup; perfect for warming up in the dead of winter.
Instructions
1 1/2 cups quick cooking split green peas (I use a 1 lb bag. Rinse them and check for rocks.)
1 ham hock
2/3 cup coarsely chopped onion
1/4 cup chopped carrot
1/2 cup chopped celery
2 parsley sprigs
1 clove garlic
1 bay leaf
1/2 teaspoon sugar
1/4 teaspoon salt
1/8 teaspoon dried thyme
1/8 teaspoon pepper
2 cans (14 oz ) chicken broth
1. In a large soup pot combine peas and 1 qt of water; bring to boiling. Reduce heatand simmer covered for 45 minutes. Add water if necessary.
2. Add all the ingredients and simmer covered for 1 1/2 hours or until everything breaks up.
3. Remove the ham hock and cut all the meat off of it, reserving meat.
4. Press vegetables and liquid through a coarse sieve if you want a more uniform soup; I just leave it as is and enjoy a little bit of chunkiness.
5. Return the meat from the ham hock and reheat everything.
Notes
One of the easiest recipes to make, and with a crusty piece of bread and a little hot sauce it's all you need to warm up after shoveling a couple of feet of snow off the driveway. - Davik
An Intimate History of the Greater Kingdom, The Drifting Isle Chronicles and Scryer's Gulch by Lynn Siprelle writing as MeiLin Miranda are licensed under a Creative Commons Attribution-Noncommercial-No Derivative Works 3.0 United States License.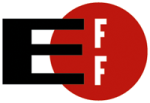 PROUD MEMBER OF THE ELECTRONIC FRONTIER FOUNDATION!

NONE OF MY BOOKS ARE DRM'ED!