Baked Brie with Cranberry Chutney

"Most people are other people. Their thoughts are someone else's opinions, their lives a mimicry, their passions a quotation."
Oscar Wilde
Description
You might not leave room for dinner when you have this brie as an appetizer! Smooth Brie and tangy-sweet chutney, all wrapped in flaky pastry.
Ingredients
| | | |
| --- | --- | --- |
| 1 | c | frozen cranberries |
| 1 | c | diced apples (tangy) |
| 1⁄4 | c | cider vinegar |
| 1⁄2 | c | sugar |
| 3⁄4 | c | water |
| 1 | t | orange zest |
| 1⁄4 | c | raisins |
| 1 | t | pumpkin pie spice |
| 1 | | pkg. frozen puff pastry |
| 1 | | wheel brie |
Instructions
Thaw the package of puff pastry thoroughly. Combine the sugar and water in a medium sized pan and bring to a boil on medium heat. Add cranberries, apples, raisins, pumpkin pie spice vinegar, and orange zest, and bring to a boil again. Turn down to low and simmer for about ten minutes, stirring often, with the lid off. You'll see the cranberries begin to pop when they're ready.
Preheat the oven to 350 degrees.
Unwrap the puff pastry and lay a sheet in the bottom of a cookie sheet or pie pan, if your brie is small enough. Unwrap the brie and place on top of the puff pastry (make sure to take off the sticker! ;D). Ladle the chutney on top of the brie, and wrap up in the puff pastry. If you bought one of the 12"diameter bries, you may have to use multiple sheets and just pinch the seams together with some butter. Brush the puff pastry with butter, cutting small vents if you want to. Bake in the oven for 15-twenty minutes. Let cool a few minutes before enjoying.
Notes
When buying the brie, make sure to buy a double or triple cream brie. The double cream is certainly tasty enough, and not that expensive; the triple is a little more expensive, and harder to find, but man oh man, is it good.
You can also add chopped pecans for crunch or crystalized ginger for more sweet tanginess!
Again, all the measurements are an estimation.
An Intimate History of the Greater Kingdom, The Drifting Isle Chronicles and Scryer's Gulch by Lynn Siprelle writing as MeiLin Miranda are licensed under a Creative Commons Attribution-Noncommercial-No Derivative Works 3.0 United States License.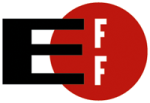 PROUD MEMBER OF THE ELECTRONIC FRONTIER FOUNDATION!

NONE OF MY BOOKS ARE DRM'ED!