Broiled New Potatoes with Vinegar and Rosemary

"Most people are other people. Their thoughts are someone else's opinions, their lives a mimicry, their passions a quotation."
Oscar Wilde
Description
A hearty side dish to help with the very-cold-no-sun-winter blahs! Some nights, this just hits the spot.
Ingredients
| | | |
| --- | --- | --- |
| 6 | | medium to large new potatoes |
| 1⁄4 | c | extra virgin olive oil |
| 1⁄4 | c | *salted* butter |
| 1⁄4 | c | balsamic vinegar |
| 2 | clv | garlic |
| 12 | | pearl onions |
| 2 | | sprigs rosemary |
| 1 | ds | pepper |
| 1 | ds | salt |
Instructions
Clean, but do not peel, approximately six medium to large new potatoes. Cut off any bad spots, eyes, etc. Cut into quarters. Take the leaves off of one or two little rosemary branches (fresh is best, but if you have the dried kind, just use a dash or two). Mince the two cloves of garlic. If putting in the pearl onions, peel but leave whole; simply slice off the ends.
Preheat a roasting pan or an iron skillet in the oven for a few minutes at 400 degrees. drizzle a little of the olive oil on the bottom, to get it 'wet', and then toss in quartered potatoes and onions. Pour the rest of the olive oil and butter over the top. Feel free to use more than the prescribed amount, I tend to just use the 'one glug, two glug' method anyway. (I didn't say this was healthy, I said it was hearty!) Broil and toss every few minutes, to get color on all the potatoes, for 5-10 minutes. Make sure the potatoes are all covered with olive oil and butter! Add in the minced garlic and vinegar, and cover the pan with tin foil; let bake, covered, for approximately 30-40 minutes, but check after 20. Keep checking until the potatoes are almost done (soft through to the middle) - poke them with a toothpick, or (like I do) just eat one!
Once cooked through, uncover, add rosemary, salt, and pepper, toss, and broil for just a few minutes to release the oils in the rosemary. Dish out. Salt to taste and sprinkle a tablespoon or so more of balsamic vinegar over top if desired, and serve!
Notes
Mmmm - winter cooking! This is heaven with a steak or chicken. The potatoes get tangy, the onions get sweet, and the garlic gets caramelized! They take a while, but aren't high maintenance. Again, I apologize for the vague measurements! Enjoy ~ Magalicious
An Intimate History of the Greater Kingdom, The Drifting Isle Chronicles and Scryer's Gulch by Lynn Siprelle writing as MeiLin Miranda are licensed under a Creative Commons Attribution-Noncommercial-No Derivative Works 3.0 United States License.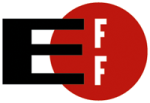 PROUD MEMBER OF THE ELECTRONIC FRONTIER FOUNDATION!

NONE OF MY BOOKS ARE DRM'ED!