IN SOVIET RUSSIA HAT WEAR YOU
Posted on: 8 December 2013
By: MeiLin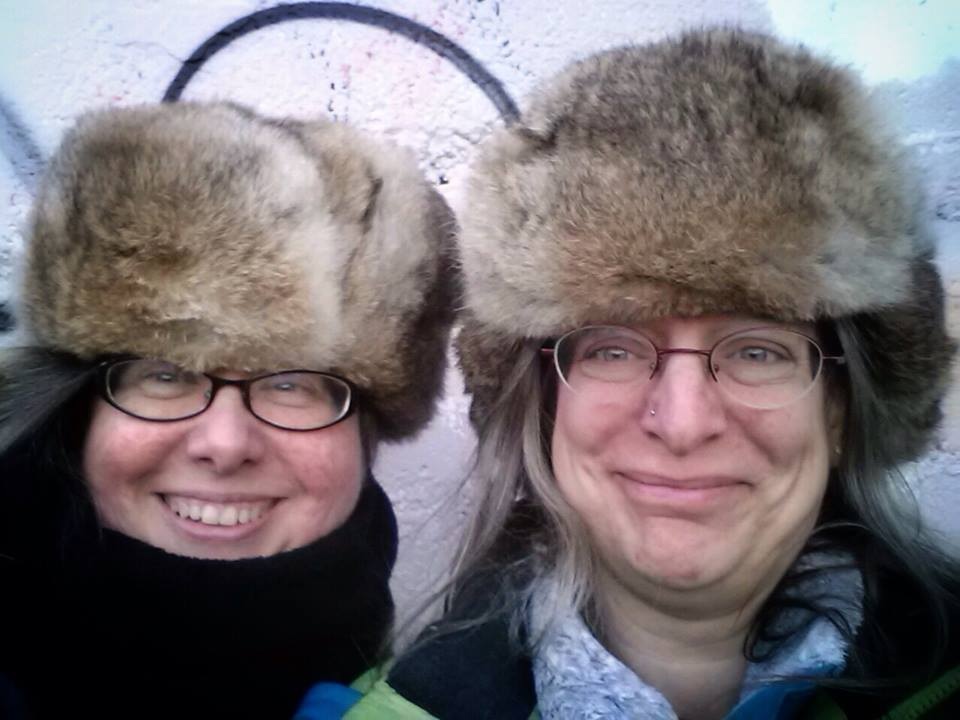 We are having what is for Portland bitterly cold weather! It got down to 12F last night. This is a problem for me; my heart condition is such that breathing cold air can bring on angina. Happened on Friday.
So I broke out the bunny hat! This is me (on the left)and my fellow bunny-wearing friend Ima. We are the Bunny Hat Gang. Hand over the chai and no one gets hurt!
Wherever you are, I hope you're warm!