I'm home
#rewire2013 was a success, though I ended up staying a second night for pain management. I'm home now and Velvet Ackbar is taking care of me along with a bunch of wonderful friends. I'm very tired and won't be doing much for the next week at least but sleeping and hanging out. Thanks for all the good wishes people have sent.
Posted on 07/21/2013 - 3:49pm
An Intimate History of the Greater Kingdom, The Drifting Isle Chronicles and Scryer's Gulch by Lynn Siprelle writing as MeiLin Miranda are licensed under a Creative Commons Attribution-Noncommercial-No Derivative Works 3.0 United States License.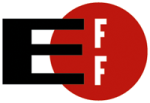 PROUD MEMBER OF THE ELECTRONIC FRONTIER FOUNDATION!

NONE OF MY BOOKS ARE DRM'ED!