The Drifting Isle Chronicles website is live
Go take a look! All four books are listed, though only three will be released this spring.
PS: I shipped the book off to the typographer today. Hope to get it back and up at the bookstores soon.
Posted on 03/12/2013 - 2:22pm
An Intimate History of the Greater Kingdom, The Drifting Isle Chronicles and Scryer's Gulch by Lynn Siprelle writing as MeiLin Miranda are licensed under a Creative Commons Attribution-Noncommercial-No Derivative Works 3.0 United States License.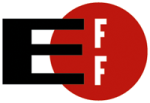 PROUD MEMBER OF THE ELECTRONIC FRONTIER FOUNDATION!

NONE OF MY BOOKS ARE DRM'ED!