Why, it's me!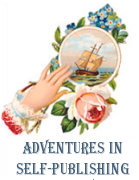 I am incredibly hard to photograph. I don't know why, I just do not take good pictures. I either look like I'm 75, or haven't slept in a month, or weigh 500 pounds, or all of the above. It's not good. But I need a headshot, have done for a few years now, and all my attempts at getting one have fallen through on time or money problems.
Today the need became urgent, and luckily for me, my friend Colleen needed to get away for a bit. So voila, new headshot!
Now you know what I look like.
Posted on 03/07/2013 - 5:15pm
An Intimate History of the Greater Kingdom, The Drifting Isle Chronicles and Scryer's Gulch by Lynn Siprelle writing as MeiLin Miranda are licensed under a Creative Commons Attribution-Noncommercial-No Derivative Works 3.0 United States License.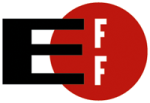 PROUD MEMBER OF THE ELECTRONIC FRONTIER FOUNDATION!

NONE OF MY BOOKS ARE DRM'ED!