Kickstarter update: 200%+ funded, new stretch goal reward!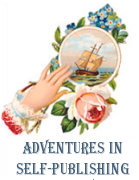 The Kickstarter campaign to produce The Machine God has been super successful! But with four days left, I don't think we're going to reach the $4,000 audiobook stretch goal.
So here is a new one: if we reach $3,500, which I'm fairly sure we can since it's almost at $3,200 now, everyone above $45 receives a year-long subscription to the premium section of the website. Subscribers get access to the old web serial as well as free ebooks of my short stories and novellas. I have at least two new ones coming out in the next four months.
Cool thing about the Kickstarter: more of my backers came from seeing me on Kickstarter than from any place else. That means new readers! That's a great thing, though it's even more exciting to see the familiar names in the list.
Posted on 01/24/2013 - 9:58am
An Intimate History of the Greater Kingdom, The Drifting Isle Chronicles and Scryer's Gulch by Lynn Siprelle writing as MeiLin Miranda are licensed under a Creative Commons Attribution-Noncommercial-No Derivative Works 3.0 United States License.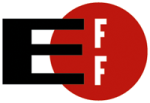 PROUD MEMBER OF THE ELECTRONIC FRONTIER FOUNDATION!

NONE OF MY BOOKS ARE DRM'ED!