Happy birthday, Gudy!
Happiest of days to one of the community's stalwarts, our own Gudy. All das Beste zum Geburtstag!
Posted on 01/12/2013 - 11:43am
An Intimate History of the Greater Kingdom, The Drifting Isle Chronicles and Scryer's Gulch by Lynn Siprelle writing as MeiLin Miranda are licensed under a Creative Commons Attribution-Noncommercial-No Derivative Works 3.0 United States License.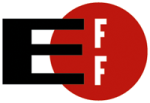 PROUD MEMBER OF THE ELECTRONIC FRONTIER FOUNDATION!

NONE OF MY BOOKS ARE DRM'ED!