Three boxes of awesome
Posted on: 24 May 2012
By: MeiLin
Lookie!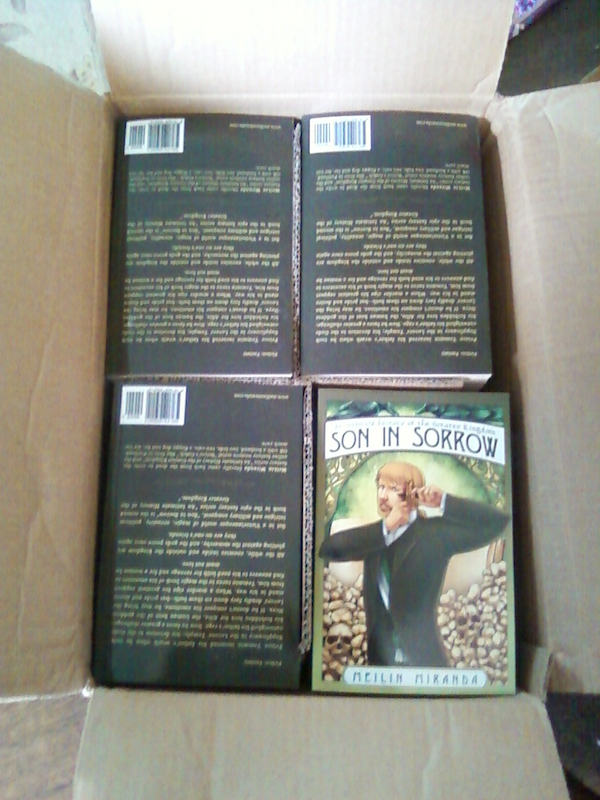 Crappy cellphone picture, but you get the idea! Somehow, my 11-year-old lugged these three boxes (2 filled with Son in Sorrow, the other filled with Lovers and Beloveds for those who got the 2-book set) into the house.
So now I get to schedule the mailing party! yay!
I have been asked about the high-res graphics photos. I'm workin' on it, kids. I've had an enormous confluence of an election cycle in which I have a candidate client, ongoing sick kids (one after the other on a continuous loop) etc etc blah blah blah where's my frickin' stuff, I know. I hope to have it out soonest.