"Son in Sorrow" paperback giveaway at Goodreads
From now through the end of the month, you can enter to win one of three paperback copies of "Son in Sorrow" at Goodreads! And if you don't follow me there, feel free to add me. That way you can see all the stuff I'm reading. Usually it's 19th century classic literature, but one never knows when I might break out the wacky.
Anyway, you've got from now till the end of the month to enter. Good luck!
Posted on 05/01/2012 - 9:31am
An Intimate History of the Greater Kingdom, The Drifting Isle Chronicles and Scryer's Gulch by Lynn Siprelle writing as MeiLin Miranda are licensed under a Creative Commons Attribution-Noncommercial-No Derivative Works 3.0 United States License.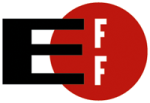 PROUD MEMBER OF THE ELECTRONIC FRONTIER FOUNDATION!

NONE OF MY BOOKS ARE DRM'ED!