"Son in Sorrow" cover nominated in the eFestival of Words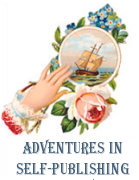 Bea Gonzalez's cover for "Son in Sorrow" has been nominated in the Best Cover category at the eFestival of Words. Here are all the nominees. I have ZERO idea what this will mean for Bea (and Alice Fox, whose original work on the "Lovers and Beloveds" cover carries forward into the rest of the History series), or who nominated the book cover, but it's always nice for someone to notice your work.
Posted on 04/28/2012 - 6:36pm
An Intimate History of the Greater Kingdom, The Drifting Isle Chronicles and Scryer's Gulch by Lynn Siprelle writing as MeiLin Miranda are licensed under a Creative Commons Attribution-Noncommercial-No Derivative Works 3.0 United States License.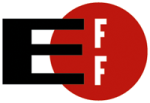 PROUD MEMBER OF THE ELECTRONIC FRONTIER FOUNDATION!

NONE OF MY BOOKS ARE DRM'ED!