"Son in Sorrow" in paperback: Now at CreateSpace, soon at Amazon.com and from me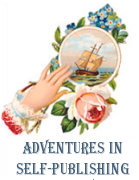 "Son in Sorrow" is now officially available at CreateSpace, $14.95 just like "Lovers and Beloveds." It'll be at Amazon.com in about five days, and available directly from me in about two weeks. I've got to get the first batch of books ordered and mailed out to the pre-salers and Kickstarters first.
International buyers will be happy to know that in a couple of months you'll be able to buy "Son in Sorrow" (and in a couple of months after that, "Lovers and Beloveds") at your local Amazon. And if you like supporting your local bookstore anywhere in the world, you'll be able to order both books via a real live brick-and-mortar store, too. Not yet, though.
Posted on 04/28/2012 - 10:00am
An Intimate History of the Greater Kingdom, The Drifting Isle Chronicles and Scryer's Gulch by Lynn Siprelle writing as MeiLin Miranda are licensed under a Creative Commons Attribution-Noncommercial-No Derivative Works 3.0 United States License.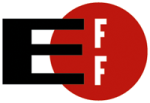 PROUD MEMBER OF THE ELECTRONIC FRONTIER FOUNDATION!

NONE OF MY BOOKS ARE DRM'ED!