They like me! You like me! Jinkies!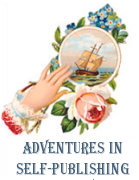 You guys! I'm #5 on Amazon Kindle's Most Popular Fantasy Series books! Look quick, who knows how long it'll last!
This is the highest I've ever been ranked on any paid Amazon Kindle list. And yes, it's having an effect on sales. Since January my sales have doubled and my income has tripled. That's not counting the Kickstarter. I'm still not makin' the mortgage payment, but I'm makin' more than half of it.
Putting out new books helps, and I've put out two new ones in as many months. I have two more actively in development; one should be out in a month or so (quickie erotic romance novella called "The Mage's Toy") and another will be out by the end of the year ("The Machine God," about which more here). And that's not counting the "Scryer's Gulch" compilation, or the collection of prequel stories I promised Kickstarters.
Yikes! This is going to be a prolific year for me, and all of the above isn't even counting the work I'm doing on book three of the History.
*thud*
Posted on 04/24/2012 - 7:15pm
An Intimate History of the Greater Kingdom, The Drifting Isle Chronicles and Scryer's Gulch by Lynn Siprelle writing as MeiLin Miranda are licensed under a Creative Commons Attribution-Noncommercial-No Derivative Works 3.0 United States License.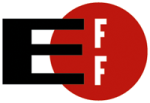 PROUD MEMBER OF THE ELECTRONIC FRONTIER FOUNDATION!

NONE OF MY BOOKS ARE DRM'ED!