Contest: Win "Son in Sorrow!"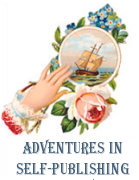 One last thing for today and then I'm through:
Want to win a copy of the "Son in Sorrow" ebook? You've got two chances:
When my Facebook page reaches 300 fans, I'll be holding a random drawing.
AND
I'll be holding a random drawing for my mailing list when it reaches 100!
Sign up for both and you've got two shots!
Posted on 03/29/2012 - 8:24pm
An Intimate History of the Greater Kingdom, The Drifting Isle Chronicles and Scryer's Gulch by Lynn Siprelle writing as MeiLin Miranda are licensed under a Creative Commons Attribution-Noncommercial-No Derivative Works 3.0 United States License.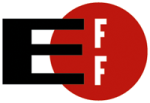 PROUD MEMBER OF THE ELECTRONIC FRONTIER FOUNDATION!

NONE OF MY BOOKS ARE DRM'ED!