Bad cover news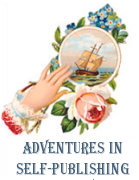 Alice Fox, Official Portraitist to the Court of Harsin the IV and the kickass artist behind the book one cover and all of the character concept art on this site, is too injured to do the cover for book two. I am really upset, mostly for her--she's got some kind of carpal tunnel-y thing going on that's really painful--but of course also for me. The work she did on book one was spectacular, and I was so very much looking forward to her work on book two.
So. If you are or know an artist conversant in book cover design and who can handle original art in an Alphonse Mucha/art nouveau style, get me your portfolio and a rate sheet.
*weeps*
Posted on 11/29/2011 - 11:47pm
An Intimate History of the Greater Kingdom, The Drifting Isle Chronicles and Scryer's Gulch by Lynn Siprelle writing as MeiLin Miranda are licensed under a Creative Commons Attribution-Noncommercial-No Derivative Works 3.0 United States License.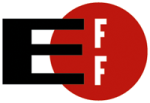 PROUD MEMBER OF THE ELECTRONIC FRONTIER FOUNDATION!

NONE OF MY BOOKS ARE DRM'ED!