The Truth about Cotrill and Bercegeay, Revealed at Last
Posted on: 1 April 2011
By: MeiLin
For years now, the Internet has wondered about the real story behind Charissa "Char" Cotrill and Erica "Irk" Bercegeay, the enigmatic writing team behind that Internet sensation, The Peacock King. Who are they? Are the rumors true? We've all heard them:
They're simply two women who've been friends, collaborators and sometimes roommates for years now.
Irk is really a man.
Irk is really a man and Char is his wife.
Irk is really a woman and she's gay-married to Char.
They're the really the same person. "Char" is actually a sockpuppet of Irk. Irk may or may not know she has a sockpuppet.
The real person behind both "Char" and "Irk" is a lonely Air Force flunky in Korea with an illegal internet connection.
"Char," "Irk" and the guy in Korea really are three people in a threesome and they're threeway gay-married.
And those are just the most popular allegations.
It's easy to dismiss all but the sixth as crackpot, delusional fantasies. But it turns out that the truth is even more disturbing than Char and Irk simply being friends.
My quest of discovery began with a jolt. We've all seen the pictures of "Char," especially this one: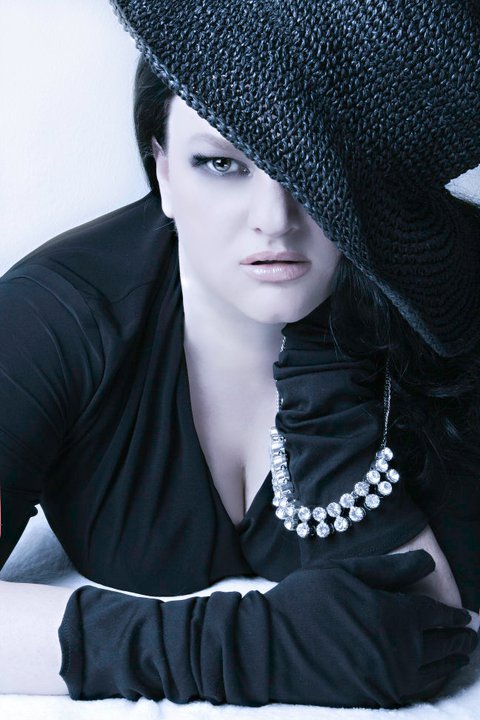 I needed a cover for my YA paranormal romance urban fantasy Jane Austen mash-up book of vampire love poetry, "How Do I Bite Thee, Let Me Count the Ways (Ah-Ah-Ahhh)." I was searching through iStockphoto when I ran across this: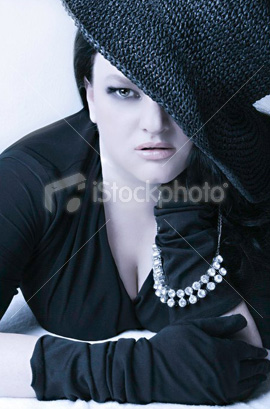 Needless to say, I was both shocked and intrigued. I also wanted to negotiate down the rights. Damn, they wanted a lot for that thing.
Upon confronting "Char" with this evidence, I was given an address in suburban Portland, Oregon. My completely not fictional life partner warned me not to go, but I wanted to get to the bottom of it--maybe this alleged Air Force guy was really in the Oregon National Air Guard and only pretending to be in Korea. The people deserved to know.
The address led me through a confusing maze of subdivisions and condo developments until I realized MapQuest had given me directions in Portland, Maine. When I finally arrived, the front door was open; I pulled my phone out of my pocket and cautiously entered the condo.
What I saw was more horrible than you can imagine. I had time only to snap this image before fleeing: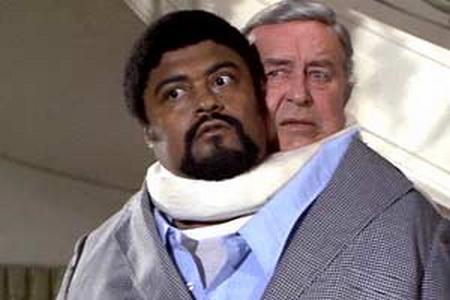 That's right, "Char" and "Irk" have been Rosie Grier all along, Rosie Grier still with the severed head of Ray Milland attached to his shoulder, which would explain why Ray Milland is dead but not why he and Rosie want to pretend to be two writers on the Internet. Two women is understandable, especially if they're pretending to be two women in Second Life (everyone else does). Two writers is not.
Does having two heads qualify as gay-married? I totally think it does.