Happy Holidays from Misi and Mamzelle! | Scryer's Gulch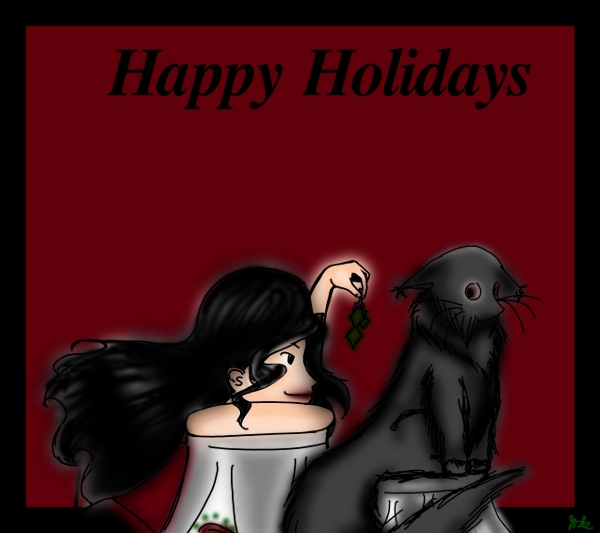 Don't worry, Misi; I don't think she'll bite you under the mistletoe...
We're on a short hiatus until after the first of the year. The History will continue updating as usual. This is by my daughter, the creator of Love in Idleness. Happy holidays!