The book proof
Posted on: 20 October 2010
By: MeiLin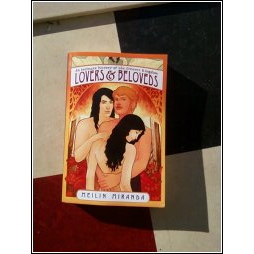 The book proof is back, and it's gorgeous. Any complaints I had about CreateSpace are gone.
Yeah, the first proof was a dog's breakfast, the worst print job I've seen in some time. But CreateSpace's customer service was in overdrive. They tracked me down via Twitter--THEY wrote ME, not the other way round--and helped me get things sorted out. I stand in awe, and it cements why I use them instead of Lulu, iUniverse, or one of the other printers.
I'll be ordering hard copies for the pre-salers today. I have to do it in batches because the pre-sale money is long gone and to fulfill all of them and the pre-orders will be close to $1,000, but I'll be ordering and shipping as fast as I can afford to. (If you've been putting off buying an ebook, now would be an awesome time to do so.)
If you want to get the paperback RIGHT NOW without waiting for me or an autograph, buy "Lovers and Beloveds" at CreateSpace.