Big Ass Pitcher o' Margaritas

Summary
| | |
| --- | --- |
| Yield | |
| Source | Hildegard |
| Prep time | 5 minutes |
| Recipes | drinks |
| Uncategorized | |
Description
Do not skimp on the brand of Triple Sec, here. Use high-quality ingredients for this or it just doesn't taste good. And you don't want to waste this much tequila.
Heterosexuality is not normal, it's just common. --Dorothy Parker
Ingredients
| | | |
| --- | --- | --- |
| 1 | cn | frozen lemonade |
| 1 | cn | tequila |
| 2 | cn | water |
| 1⁄2 | cn | triple sec |
Notes
This recipe is courtesy of a family friend of my in-laws, Hildegard. She knew how to drink.
My mother in law would make a pitcher of this, cook up some shrimp and take it, with some cocktail sauce, out on the lake in their pontoon boat and watch the sunset. I was fortunate enough to join her on a few of these summer-evening picnics. Lovely.
Instructions
Mix all ingredients in a 2 quart pitcher. Chill and serve over ice in salt rimmed glasses. I prefer on-the-rocks over crushed ice, but that's jest me. Drink it all that day, though, it doesn't keep well.
An Intimate History of the Greater Kingdom, The Drifting Isle Chronicles and Scryer's Gulch by Lynn Siprelle writing as MeiLin Miranda are licensed under a Creative Commons Attribution-Noncommercial-No Derivative Works 3.0 United States License.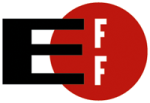 PROUD MEMBER OF THE ELECTRONIC FRONTIER FOUNDATION!

NONE OF MY BOOKS ARE DRM'ED!