A Preview of "The Machine God" for Kickstarters
This is "beta" work, meaning it has not been gone over by my editor, Annetta Ribken. That's why I'm running the Kickstarter. The Kickstarter is scheduled to go live in early September.
~ * ~
April 2nd, Before
Professor Oladel Adewole put his cup down on the coffeehouse table. Thin, insipid, badly roasted, outrageously expensive. This was what Eisenstadters called coffee? At least the day was reasonably warm, warm enough to sit outside; still, scudding clouds just touched the enormous island of Inselmond, floating in the east above the city. He drummed his long brown fingers on the table and resumed nibbling on the sugared biscuit he'd gotten to wash the coffee down. At least these people knew how to make decent pastry.
A tiny rustling brought his attention toward his feet; a flock of small birds were searching the cobblestones for crumbs. They were something like the tiny yellow sparrows back home in Jero, but dun-colored and drab--rather a good comparison between Jero and Eisenstadt. A little brown sparrow hopped out of the clump toward him. "Tsee! Tsee-tsee-tsee-tsee-Hi! You finishing that? Tsee? Tsee?"
The tiny yellow sparrows of Jero did not accost coffeehouse patrons. "Pardon?" said Adewole.
"Tsee-tsee-tseeee simple question!" said another sparrow.
"Tsee? Tsee? Share? Yes? Tsee?" chirped the little birds, hopping by cautious, hopeful degrees toward the astonished man. Adewole crumbled up a corner of the biscuit and scattered it onto the pavement; the birds settled down to business, hurrying from crumb to crumb until one of them let out a shriek. "Cat! Cat!" The sparrows united into a flock and streaked to an overhead wire, where they began abusing a disappointed orange tom standing where the birds had lately been. "Tsee-tsee-tsee Bad kitty! Bad kitty!"
Adewole wondered which would be harder for him to accept: Eisenstadt's aggressively sentient birds or the coffee. No, hardest to accept would be the loss that had led him to this backwater. Definitely that.
The sky began to darken, and the temperature dropped; Inselmond's shadow was approaching the coffeehouse as it did this time every morning. Time to go. He paid his bill, adjusted the bright purple-striped wool kikoi cloth draped across his suit-clad shoulders, and headed toward his lodgings. Perhaps his trunks had finally caught up with him.
When he'd first told his colleagues in Jero he was accepting a visiting professorship at Eisenstadt, they'd peppered him with advice:
"Wear the dark pants and jackets the locals do, but bring kikois to wear over them--wool or silk, not cotton. It's cold even in the summer!"
"You can find real adeesah in the city--when the other expatriates trust you, they'll point you to which Jerian restaurants have black market chicken suppliers. The others serve rabbit stew with red pepper and garlic waved over the top, slop it over the wrong kind of rice and call it adeesah. All the birds talk there, even the chickens, the stupid things! And bring plenty of dried red pepper. Those people do not believe in food with flavor."
"Also fill one of your trunks with green coffee beans and bring a stovetop roaster with you. Not that trunk. The big one. The locals don't believe in coffee, either, and those beans will be worth their weight in gold with the Jerians there--get you introduced into all kinds of society."
And the piece of advice he heard the most often: "Don't live near the Drift. It's cold and it's dangerous." Adewole glanced again at the approaching shadow of the island above the city, the shadow the locals called the Drift. The University had arranged his lodgings before his arrival. They'd given him a wide range of possibilities, but unlike some academics he was not a man of independent means and lived only on his salary; he'd had to settle for a neighborhood in the penumbra. The street lights didn't come on in the day as they did in the full Drift, but he would have preferred lodgings altogether outside the shadow's path.
As he walked, the streets darkened around him, and he realized he'd taken a wrong turn; he was walking straight into the Drift. He cast about for an idea of where the penumbra was, but the rows of houses made it difficult. Timers inside the street lamps ticked and tocked; the lamps flickered into life. Adewole paused, trying to regain his bearings.
"Hey, bean pole," said a nasal voice behind him. Something sharp poked him in the ribs. "Don't screw around. Put yer hands up and let Artur here in yer pockets." A short Eisenstadter who must have been Artur appeared; he couldn't have been more than sixteen. Adewole towered over him. A dirty bandana covered his round face so that only squinting eyes appeared beneath the brim of a ragged cloth cap.
"Are you mugging me?" said Adewole.
The something-sharp poked him again, harder. "Shaddup, hands up, let's get this over with, bird-eater!" Adewole shrugged and raised his hands above his head. He had almost nothing in his pockets, what did it matter if he lost a few coppers?
A whistle shrilled. "Hoi! Stop! Hoi!" a man shouted. The something-sharp retreated. Artur and his accomplice took off running, away from the street lamps and deeper into the dark of the Drift. "Hoi!" yelled the man again. "They went that way!" Three sturdy young men in policeman's uniforms ran after the muggers, arms and legs pumping. They were faster, but those boys were probably trickier, thought Adewole. The whistle-blower came to a stop beside him. "ARE…YOU…HURT……SIR?" he bellowed up at Adewole.
"No, nor I am not deaf, officer," winced the tall Jerian. "But I am new to your city and would appreciate directions back to my lodgings."
"Begging pardon, sir, not everyone who comes from elsewhere speaks the lingo," smiled the police officer.
As he followed the policeman's directions back to his flat, Adewole pondered the years he'd spent learning "the lingo." Whose lingo, he'd never been overly fussy about; he'd always been a natural polyglot. He spoke not only his mother tongue Jerian and the five major languages of the rest of his native Kishwahan continent to the south, but also the Rhendalian spoken here in Eisenstadt and the other two languages of Allendere, this small northern continent to which he'd exiled himself. He had a fair grasp of both dialects of Shuchunese and enough of the three other languages spoken in the Eastern Sea Islands to get along, and he fancied he could make himself understood in Indrasta. Then there were the ancient variants of the languages--and the symbols. Pictographs, hieroglyphs, talismans, symbols of all kinds fascinated him, especially the many that appeared across cultures.
Adewole glanced at Inselmond, floating silently in the sky to the east. The island wasn't one of the world's marvels, it was the very marvel itself. Whatever event had thrown it into the air reverberated through every culture. Everywhere were stories about the island, even in far-away Shuchun. All speculated on how the island came to be and what was up there; most of the stories involved an angry god, a concept that agnostics like Adewole himself found hard to grasp but fascinating all the same. So many stories around the world--and not just those about the mysterious island in the sky--seemed woven of the same stuff, and Adewole had made it his life's work to trace the threads. He'd always intended to trace this particular thread to Eisenstadt, but on his own terms, not like this.
He came to the steps of his accommodations, a shabby-genteel three-story building of brick stucco'ed over with faded yellow plaster. Struggling coral-red geraniums drooped in the planter boxes below each window, the Drift's penumbra starving them of just enough light that they would never thrive but not so much that they would die. "Little flower," he murmured, gently flicking a petal, "I know just how you feel." He climbed the steps and went inside.
The next morning, Adewole's visiting professorship at the University of Eisenstadt was to begin. All his trunks had arrived except the one bearing the precious green coffee beans. How was he to face a strange crowd of academics without coffee? He drank tea at breakfast, politely keeping himself from making faces in front of his landlady, an older woman named Mrs. Trudge whose dimensions were roughly the same as the teapot's. Eisenstadters believed tea to be more refreshing, altogether more restorative than coffee, but Adewole couldn't figure it himself.
Mrs. Trudge set a good table otherwise: mushrooms fried in butter; fresh little fish straight from Lake Sherrat; toasted bread; and an oaten porridge--something he'd never eaten before, millet or rice porridges being preferred in Jero. "Eggs?" he said hopefully.
"Eggs, sir!" said Mrs. Trudge in a whispered shriek. She took a calming gulp of tea. "You're a foreigner, Professor Adewole, and as such I can't expect you to know all our ways yet. But dear sir, please don't let anyone else hear you ask for…eggs," she finished with a shudder.
"I'm very sorry, I didn't mean to upset you," he said. "It's just that in Jero, our chickens don't talk, and--"
"That's very well for Jero, Professor, but it won't do here! May as well ask to eat a baby as a bird's egg! I'm just glad the other lodgers were already gone for the day and didn't hear you. I'd never call a foreigner a 'bird-eater,' but really, sir, do watch your tongue. Not everyone's as live-and-let live as I am."
"I'm very sorry," he repeated lamely. "I just thought that perhaps you'd imported…normal chickens or ducks from some place that still had them."
"Oh, I hear some people have tried, but eventually a local rooster or drake hops the fence and there you are. It's not worth the bother, sir. Besides, our chickens are the normal ones," she added under her breath.
Adewole decided to change the subject. "Who are your other lodgers, ma'am?"
"Mostly younger academics like yourself," she answered, pouring them both more of the vile amber liquid. "I've been on the University's preferred housing list almost since I opened my doors. And so far they've sent me nice young men such as yourself and Professor Deviatka. He shares your sitting room."
"Ah, I haven't met him yet. Is he new to the University?"
"Oh, my, no. He's been there ever so long. He earned tenure this year!"
The word tenure stabbed Adewole straight in the throat, but he swallowed past it and kept his face impassive. "Then surely he is not so very young."
"I would say he is about your age, sir, if you don't mind my hazarding a guess. Early thirties?"
"Thirty-two."
"Yes, I think Professor Deviatka is about the same age." Mrs. Trudge glanced over his shoulder. "Now, sir, if you're not wanting to be late, you'd best be on your way. You can find the water taxi stop?"
Adewole swiveled in his chair; the wall clock said it lacked but half an hour to his appointment with the Dean of the University. "Oh, no! I had planned on walking!"
"Nothing for it now," said Mrs. Trudge. "It takes a solid hour to walk there, even on legs as long as yours!"
Adewole wiped his mouth, thanked her for a delicious breakfast and ran for the water taxi--twenty pfennig he could ill afford, but he could afford to be late even less.
The water taxi took fifteen minutes to cut a chord through the circular lake to the University of Eisenstadt's pier, a trip that would have been pleasant if the spring wind off the lake weren't so very cold. Adewole wondered if he should grow out his hair for warmth. He usually kept its tight curls in a bare stubble he could maintain himself, not wishing to bother with barbers or braiders--if he could even find a braider this far north. No, he decided as he pulled the bright yellow and blue striped silk kikoi over his shoulders closer round his neck, he would invest in more of the local clothing. A thick woolen scarf. Gloves. Something perhaps to cover the ears.
He eyed the taxi man at the helm of the little steamboat. He wore a woolen sweater whose sleeves ended shy of his wrists, no gloves, canvas pants tucked into boots and a jaunty cap. His compatriot stoking the boiler wore even less. How could he bear the cold? None of his fellow passengers seemed overly bundled up, either. He wished he might sit closer to the boiler, but it was fenced off. He wished he might go home, but his colleagues and his own anger had essentially fenced Jero off, as well.
Eisenstadt would take all his fortitude, or all his cash. Possibly both.
The water taxi bumped against the University pier. He fidgeted his way through the debarking passengers and walked briskly into the campus.
The University of Eisenstadt was made up of a series of courtyards. The more modern buildings sported verdigris'd mansard roofs and brick walls faced in white stone; they huddled close round squares paved completely in geometric patterns of red and yellow bricks. The tightly-packed buildings seemed to funnel the cold air from the lake directly into Adewole's face--so different from the graceful, open, low-slung buildings shaded by palms and surrounded by exquisite, cooling gardens that made up the University of Jero's campus. It was infinitely older than this place--the whole city-state of Jero predated Eisenstadt by at least two thousand years--and was the most prestigious university in the world, as even the Eisenstadters admitted. But it was closed to him now.
The further he penetrated into the campus, the older the buildings became and the more open and graceful the courtyards, until he arrived at a huge set of gates. Through them he saw a neatly laid-out lawn; precise sidewalks quartered it in the hard, geometric precision these people favored. He sighed. Must everything be an engineering schematic here?
An enormous fawn stone building embraced the courtyard; its two wings met the gates, and its many small square windows stared down at the students milling back and forth through the gateways and along the paths. Directly ahead, a wide staircase marched into the main hall. A squared-off tower rose above it. Its crenellated top made Adewole wonder if it had ever been used for actual defense; it didn't seem likely. In he went through the gates, down the precise pathways and up the wide stairs. He entered the tower's darkly paneled lobby and trod up a staircase set with thick balustrades to Dean Blessing's office.
At the top of the stairs a spare, dry man waited behind a standing desk: Blessing's secretary, one assumed, though the effect of the desk and man expectantly behind it reminded Adewole more of a headwaiter at an exclusive restaurant. Beyond the desk stood two majestic doors, their brass highly polished. Adewole took off his hat, greeted the secretary and extended his card. "I am expected."
"Ah, you must be the visiting professor from Jero, the new holder of the Mueller Chair!" The steward glanced down at the card. "Professor AAA-dee-wole?"
"Ah-DEH-woh-leh."
The secretary handed back the card, unabashed. "Yes, just so, of course. One moment." The man opened the doors, slipped inside and announced the new arrival in hushed tones. A rumbling, discontented throat-clearing ended in an older man's loud, irritated demand for tea: "I suppose the Jerian will want coffee, but he won't get any here!"
Adewole winced. That voice must belong to the Dean, and apparently this was not to be a friendly reception. But it was too late to turn down the professorship now, even if he could. The secretary emerged to take Adewole's hat and coat, and fumbled with the unfamiliar kikoi until Adewole folded it himself and stowed it neatly inside his hat with his gloves. He tugged down his waistcoat, straightened his back and strode into the office.
An Intimate History of the Greater Kingdom, The Drifting Isle Chronicles and Scryer's Gulch by Lynn Siprelle writing as MeiLin Miranda are licensed under a Creative Commons Attribution-Noncommercial-No Derivative Works 3.0 United States License.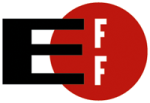 PROUD MEMBER OF THE ELECTRONIC FRONTIER FOUNDATION!

NONE OF MY BOOKS ARE DRM'ED!