An Intimate History of the Greater Kingdom
Newest post in the series will always be HERE
AN INTIMATE HISTORY OF THE
GREATER KINGDOM
Magic, sexual politics, intrigue, military conquest and the end game for an empire
A trapped immortal planning escape...
A prince who is the key...
And a secret, seductive history captured in a magic book...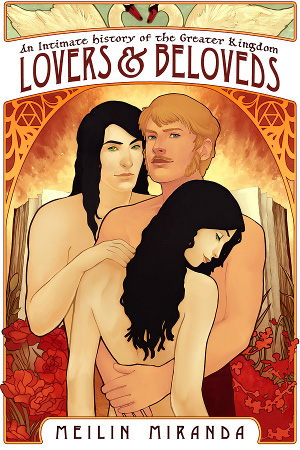 BOOK ONE: LOVERS AND BELOVEDS
J
ust turned 18, Prince Temmin Antremont has finally joined his father's court, only to walk straight into a power struggle between the secular and the sacred. The twin gods of love and sex call Temmin to serve in the Lovers' Temple for two years, a call made even more tempting by the seductive twins who embody the gods.
Prophecy suggests that Temmin's entrance into the Temple spells the kingdom's end, and the King will stop at nothing to prevent it. But the king's own advisor, a strange immortal called Teacher, comes to Temmin's aid. Why? And does the kingdom's fate really hinge on one young man's decision?
Lovers and Beloveds is the first book in the acclaimed Victorianesque fantasy series An Intimate History of the Greater Kingdom, which continues with Son in Sorrow.
Goodreads overall rating for Lovers and Beloveds: 3.95 stars over 127 reviews!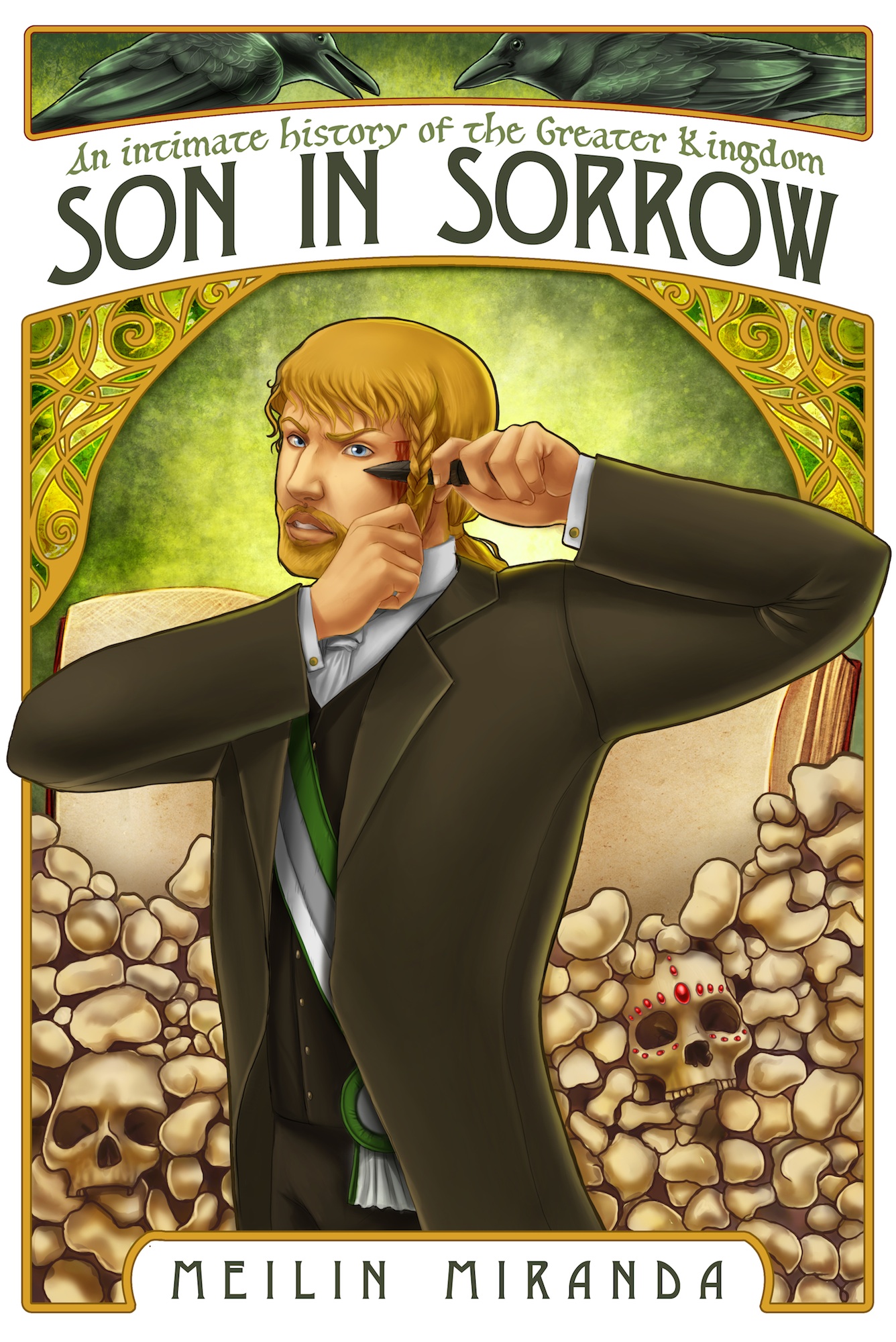 BOOK TWO: SON IN SORROW
E
stranged from his father, Prince Temmin Antremont struggles within the Lovers' Temple for peace of mind. A murder rips away his greatest support. His forbidden love of Allis Obby, the human host of a goddess, may get them both killed. And all the while, enemies inside and outside the kingdom are plotting against the monarchy, and the gods prove once again they are no one's friends.
Goodreads overall rating for Son in Sorrow: 4.56 stars over 57 reviews!
RELATED BOOKS AND STORIES:
Accounts
The story of Allis and Issak Obby, and how Teacher rescued them from Maleen Polls' brothel.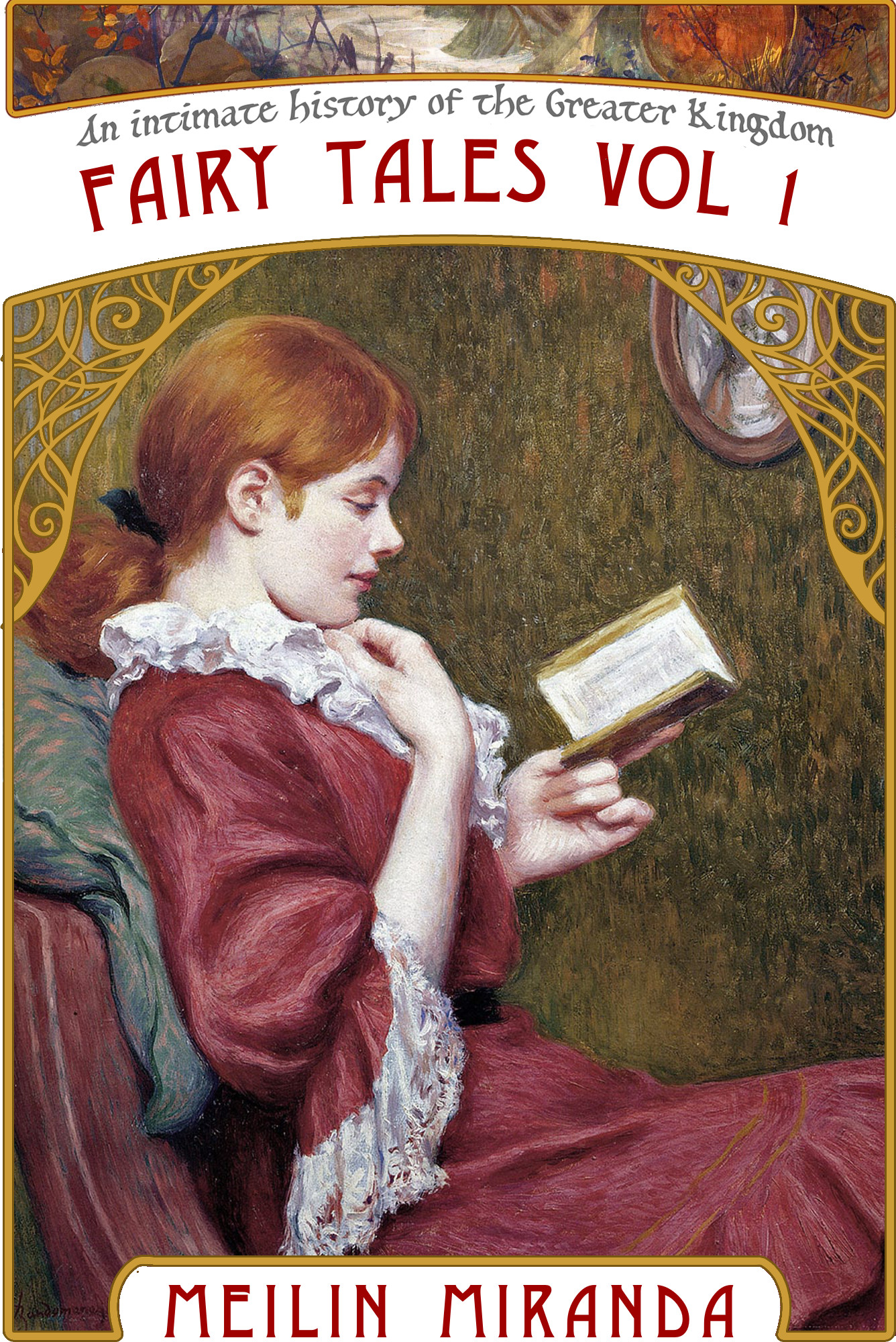 Fairy Tales from the Greater Kingdom Vol. 1
Four fairy tales for four royal children, from the world of An Intimate History of the Greater Kingdom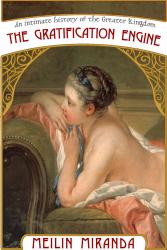 The Gratification Engine
Allis Obby and Anda Barrows turn the tables on the Scholars of Eddin in this little erotic prequel to Book One. (Another reason to read this story: the main character turns up in Book Three.)
Rather read in an easier-to-use format? Buy the ebooks or paperbacks!
Book Three of An Intimate History of the Greater Kingdom is due some time in 2014.
If you like this story enough to read more than a couple of installments, show some love: make a purchase or a donation. Thanks for reading, from the bottom of my heart.
Commenters: If you've read the original draft or the full books, please spoiler tag any future plot points. Otherwise, consider this a book club! Thanks!
An Intimate History of the Greater Kingdom, The Drifting Isle Chronicles and Scryer's Gulch by Lynn Siprelle writing as MeiLin Miranda are licensed under a Creative Commons Attribution-Noncommercial-No Derivative Works 3.0 United States License.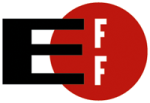 PROUD MEMBER OF THE ELECTRONIC FRONTIER FOUNDATION!

NONE OF MY BOOKS ARE DRM'ED!