New cover for "Accounts"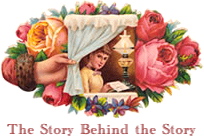 I'm spiffing things up. I went back to the original covers for Lovers and Beloveds and Son in Sorrow, since the new ones didn't seem to be helping.
I've also learned a few things about cover design in the last few months; I do my own covers for most short stories and novellas I release, the exceptions being The Mage's Toy and The Amber Cross, which were both premades.
So now I'm dinking around with the cover for "Accounts." I don't have time to dink around with any others; this is my only experiment for now. Here 'tis; click to embiggen:
I like it better, but I'm not sure it's exactly there yet...
Posted on 10/15/2013 - 1:11pm
An Intimate History of the Greater Kingdom, The Drifting Isle Chronicles and Scryer's Gulch by Lynn Siprelle writing as MeiLin Miranda are licensed under a Creative Commons Attribution-Noncommercial-No Derivative Works 3.0 United States License.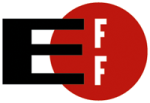 PROUD MEMBER OF THE ELECTRONIC FRONTIER FOUNDATION!

NONE OF MY BOOKS ARE DRM'ED!