About MeiLin Miranda
MeiLin Miranda came back from the dead to write books.
In 2006, she suffered a cardiac arrest, and realized it was high time to get on with writing fiction after 30-plus years of nonfiction.
Currently, she works on the fantasy series "An Intimate History of the Greater Kingdom" and the online fantasy western serial "Scryer's Gulch," and is a co-creator of the shared steampunk fantasy series "The Drifting Isle Chronicles." She lives in Portland, OR with a husband, two kids, two cats, a floppy dog and far, far too much yarn.
All of her works are released under a Creative Commons license, and none of her books have DRM (digital rights management)--you can use them on any device you please.
Blurb Doctoring
MeiLin helps other writers refine their book descriptions and pitches on the side as the Blurb Doctor.
Contact
You can email MeiLin here, or write to:
MeiLin Miranda
4110 SE Hawthorne Blvd #428
Portland, OR 97214
Find MeiLin on Twitter, Facebook, Goodreads, tumblr and Livejournal; she also hangs out at the BPAL forum and at KBoards.
Frequently Asked Questions
How do I add stuff to the site--recipes, forum topics and all that?
You have to be registered, first off. Once you are, you will see a menu appear in the left hand column, under your login name. Click on Create content, and you'll see a full list of things you can do here.
Why am I a Cheez-It?
Because you're not registered. It's a long story. (That link leads to the wiki--be careful, there are spoilers in there, though a lot of the information is outdated and in the process of revision.)
What does BPAL stand for?
Black Phoenix Alchemy Lab, a perfume company that MeiLin is haplessly addicted to.
Who's your production team?
They are all amazing and if you are looking for help in any of those categories hire them right now.
An Intimate History of the Greater Kingdom, The Drifting Isle Chronicles and Scryer's Gulch by Lynn Siprelle writing as MeiLin Miranda are licensed under a Creative Commons Attribution-Noncommercial-No Derivative Works 3.0 United States License.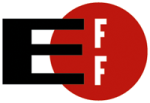 PROUD MEMBER OF THE ELECTRONIC FRONTIER FOUNDATION!

NONE OF MY BOOKS ARE DRM'ED!